The 25th of May marks the launching of the Women and Mozilla project here in the Philippines! For the first time ever, Team Mozilla Philippines organized an event with women as priority attendees!
The event was held at the Globe Corporate Showroom at Valero Telepark, Makati City (thanks to Globe Labs!). ANC's (The ABS-CBN News Channel) Future Perfect sent a TV crew to cover the event, too. Thank you guys for supporting this cause!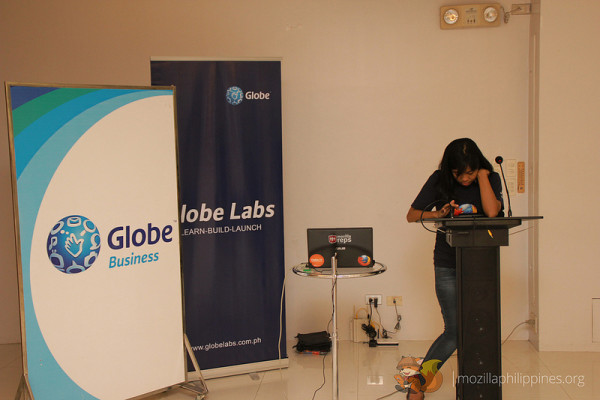 Before the event started, I was interviewed by ANC to talk about the initiative's goals and what it is about.
Some MozillaPH team members with Ms. Michelle Santos, Developer Relations Manager of Globe Labs. Talk about girl power!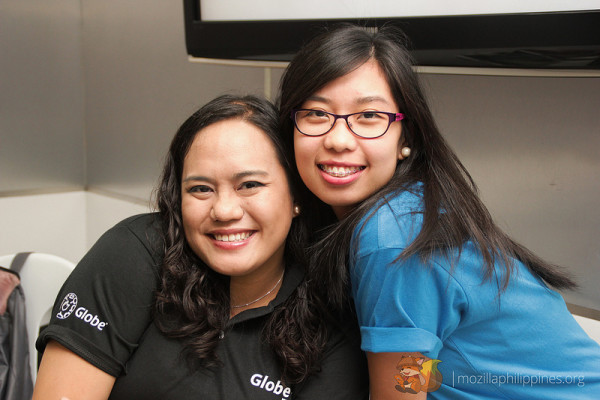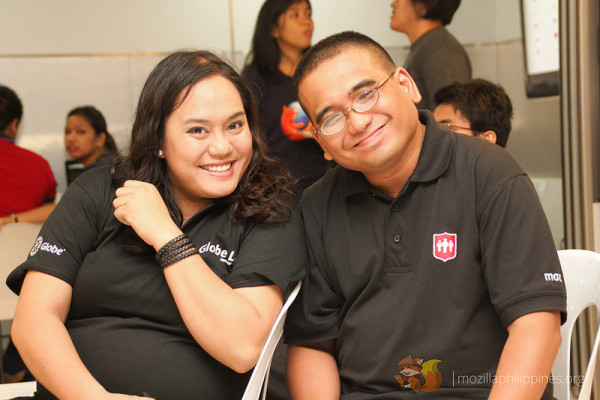 The girls surely love the Geeksphone Keon!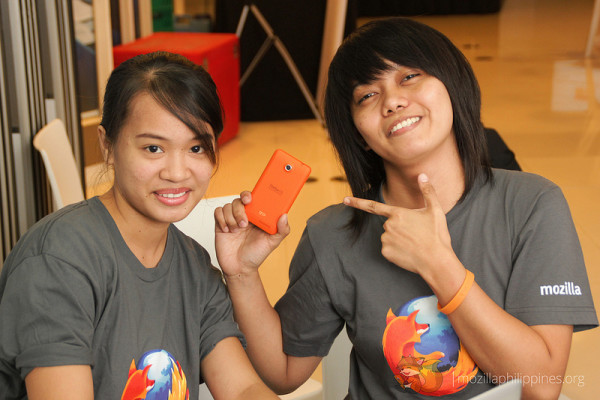 Mozilla Philippines Community Manager Eusebio "Jun" Barrun, Jr. started by talking about Mozilla and the community here in the Philippines.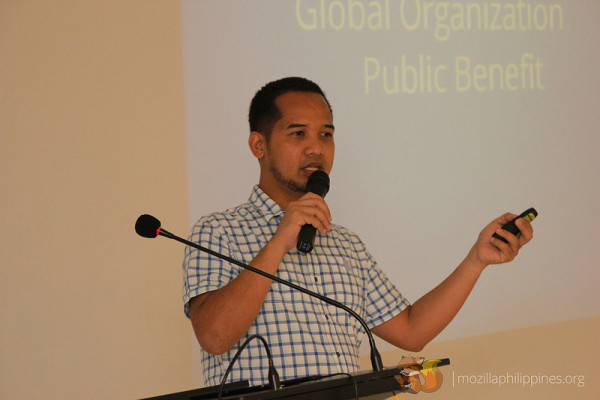 Afterwards I introduced the Women and Mozilla initiative! Why it is important, what are its goals and what can we do to improve the presence of women in open source projects.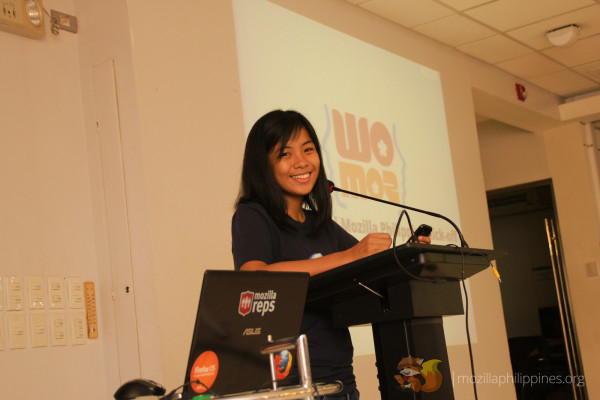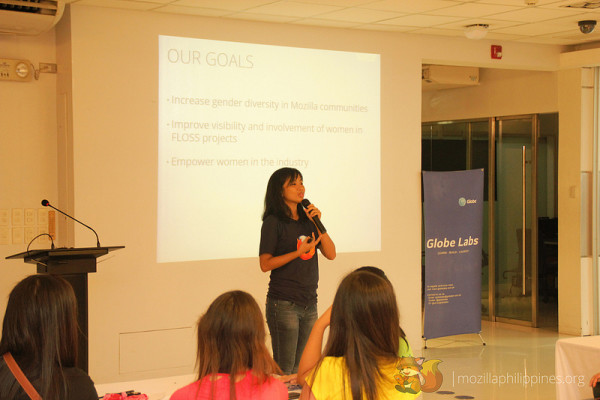 The speakers then talked about how women and men who support the cause can contribute in this cause. I explained that we do not wish to discriminate genders but instead promote gender equality where needs of women are addressed to help them get past the hindrances that stop them from being involved in the tech industry.
Mozilla Rep Joell Lapitan talked about how they can contribute as developers.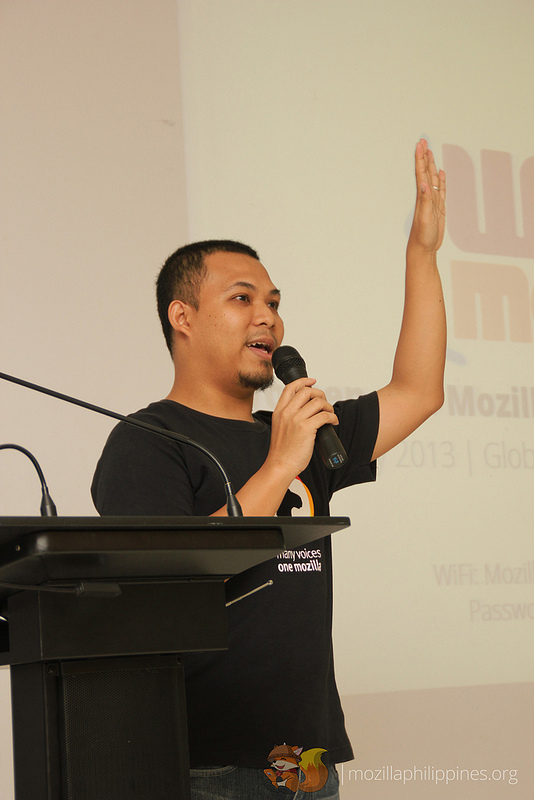 The 'father' of the Student Ambassadors in the Philippines, Kemuel Joeph Domanog talked about the newly launched program, encouraging the student attendees by sharing what he had experienced being involved and what improvement it brought to his personality.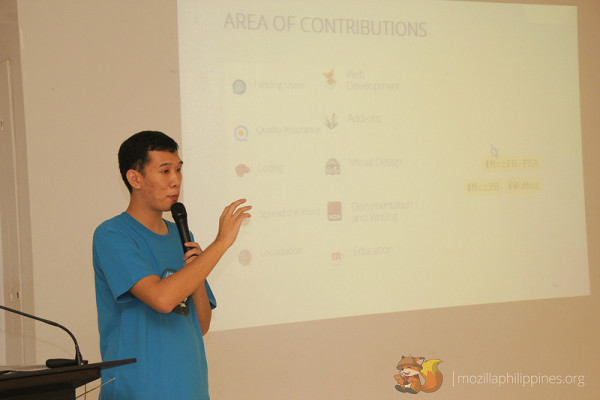 Another girl Mozilla Rep from the Philippines, Joyce Domanog talked about Firefox OS and how she got involved with Mozilla and open source even though she is a business major.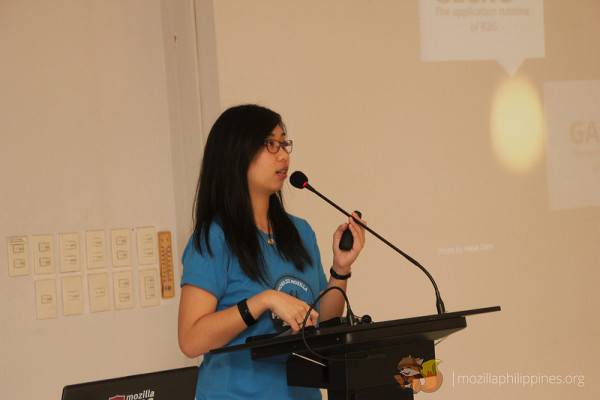 Mozilla Rep Robert "Bob" Reyes talked about the Webmaker project and how women can help in the project's goal to make everyone a web maker.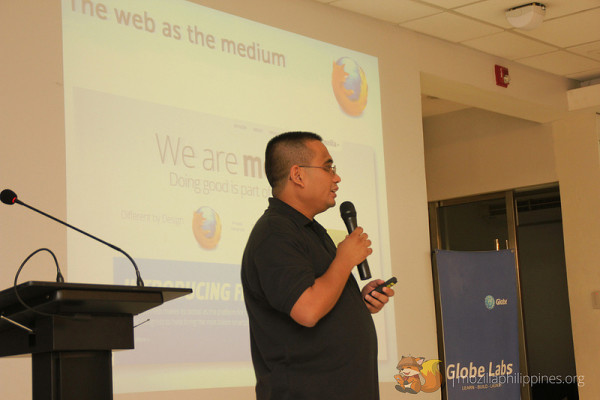 Ms. Michelle Santos talked about Globe Labs and how women are involved in their projects.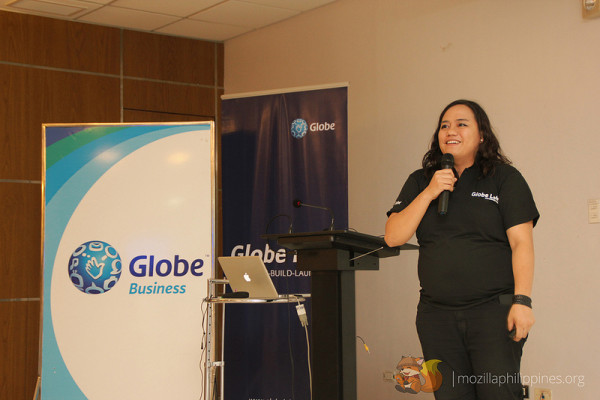 Lastly, WebFWD scout Monique Almario talked about WebFWD and the opportunities that await them in the program.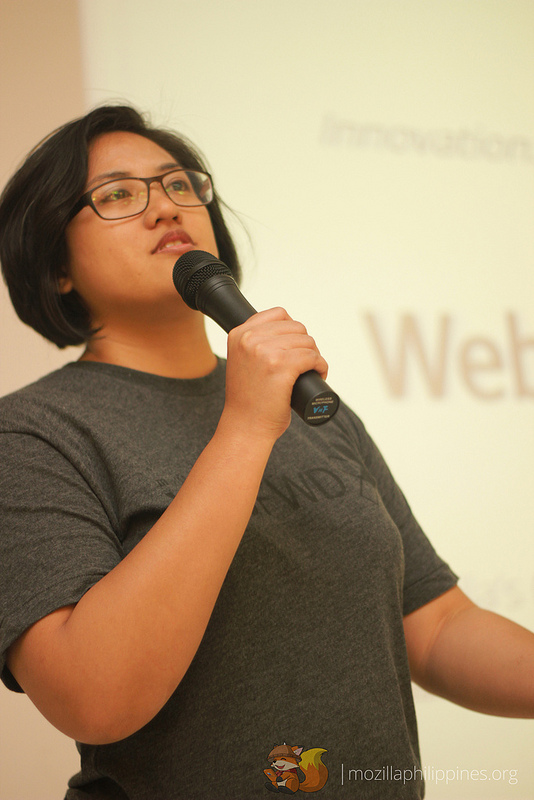 One of the rare IT/technology-related events to be dominated by women! Women and Mozilla in the Philippines is indeed off to a great start! We are hoping to get more women involved in Mozilla projects and events!
More pictures here.
We are still forming the WoMoz team here in the Philippines! If you are interested to join us in organizing programs, projects and events to improve women involvement in this field, just join this Facebook group: Women and Mozilla in the Philippines
You may also send me a message on Facebook, Twitter or via e-mail.